D. Hotel Suites & Spa is attached to the Delaney House, one of Western Massachusetts' premier venues for meetings & events. If you're looking to host an event, D. Hotel Suites & Spa staff will be happy to connect you with one of our planning professionals. D. Hotel Suites & Spa also offers group rates for events and functions at the Delaney House and its sister facility, the Log Cabin. Our goal is to provide you with the best experience possible.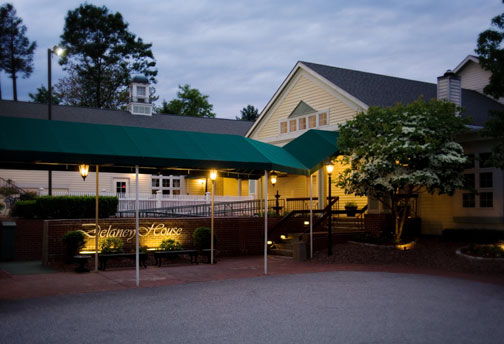 When you choose to hold your event at the Delaney House, you're choosing to work with expert event planners whose experience, attention to detail, knowledge of industry trends, and wealth of ideas will help make your event a success. Our menus and floor plans are fully customizable. Together, we will create an event that helps you achieve your goals.
Including weddings, bar mitzvahs and bat mitzvahs, anniversary parties, birthday parties, wedding showers, rehearsal dinners, funeral receptions and memorial events. Our experienced, detail-oriented event planners bring to the table ideas and the expertise to enhance any event.
We hold many public events, including live music, tastings, seasonal celebrations and more. Visit our full calendar at delaneyhouse.com/entertainment to learn more and purchase tickets.
D. Hotel & Suites is partnered with the region's premier wedding venues. With the Log Cabin, the Delaney House and Log Rolling: Catering By The Cabin, no matter where in Western Massachusetts or Northern Connecticut you choose to hold your wedding, you can rest assured that your day will happen your way.
Contact our event planners and group sales representatives at (413) 535-5077 to begin planning your special occasion today.